What is it?
trove is a treasure chest for children's most precious things. Using headphones, the simple button interface and a sticker, you can then record an audio story to an object. You can then listen back to the objects story, record another one or scroll through the archive of all the stories you have ever told trove. Trove is intuitive and gives audio instructions to help you navigate through attaching stories to objects.
Trove helps children to understand who they are and to support them through times of change and uncertainty. Though trove is for all children, it was initially developed with support from leading adoption agency, Coram to help children who have been adopted or are in care.
Our Story
Trove is a collaboration between Studio Meineck and Dr. Debbie Watson from the University of Bristol. The product was first developed with support from REACT as part of their Play Sandbox initiative. Part of Debbie's research is centred around the life storybooks that every adopted child has. The benefits and problems evaluated in this research were the main inspiration behind trove.
The team have just completed a short trial of troves with adopted children and their families, where children had their own troves for storing their most precious objects and stories.
Testimonials
"It's such a worthwhile project. It's really, really good. We've had really good discussions with the kids and … that is the benefit of it. It's not just the actual object but it's all the discussions that we have around it, and up to that point you know very much telling them what had happened to them, but with trove there was that shift, we could actually tell them: "You can now take your own story into your own hands", It's not just about what people are telling you, or what's in a the book- the life storybook. You can make your own history"
Father from pilot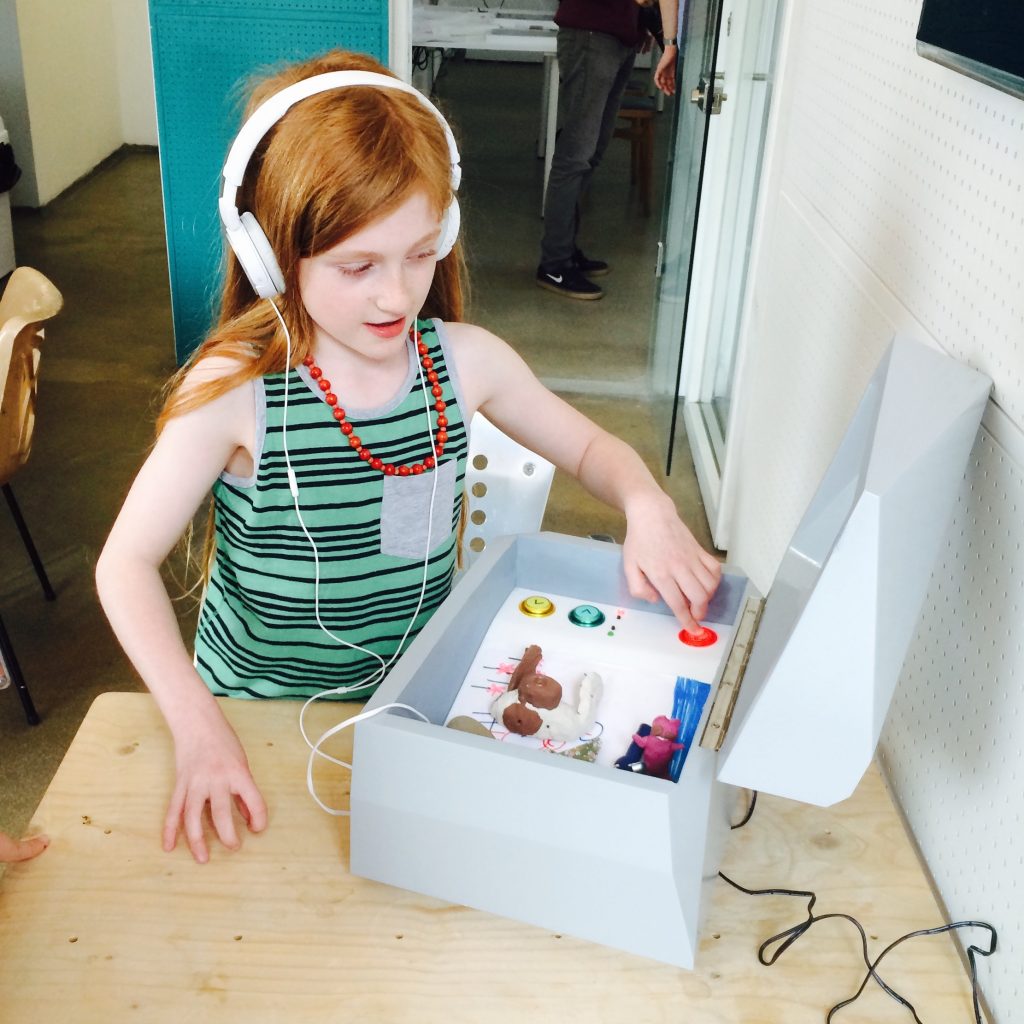 FAQs
1. How does it work?
Using headphones, a simple button interface and RFID stickers, you can record audio stories to different objects. You can then place the object in the centre of the box to listen back to the story or record another one. Trove keeps an archive which you can scroll through to listen to all the stories you have ever told it.
2. How easy is it to use?
Trove is intuitive and gives audio instructions to help you navigate through attaching stories to objects. We will supply each trove with a step by step user guide, and we will also post simple user tutorials online.
If you have any more questions about trove, please do not hesitate to get in touch