"Weather Report" for Mental Health Monitoring
2019 – Present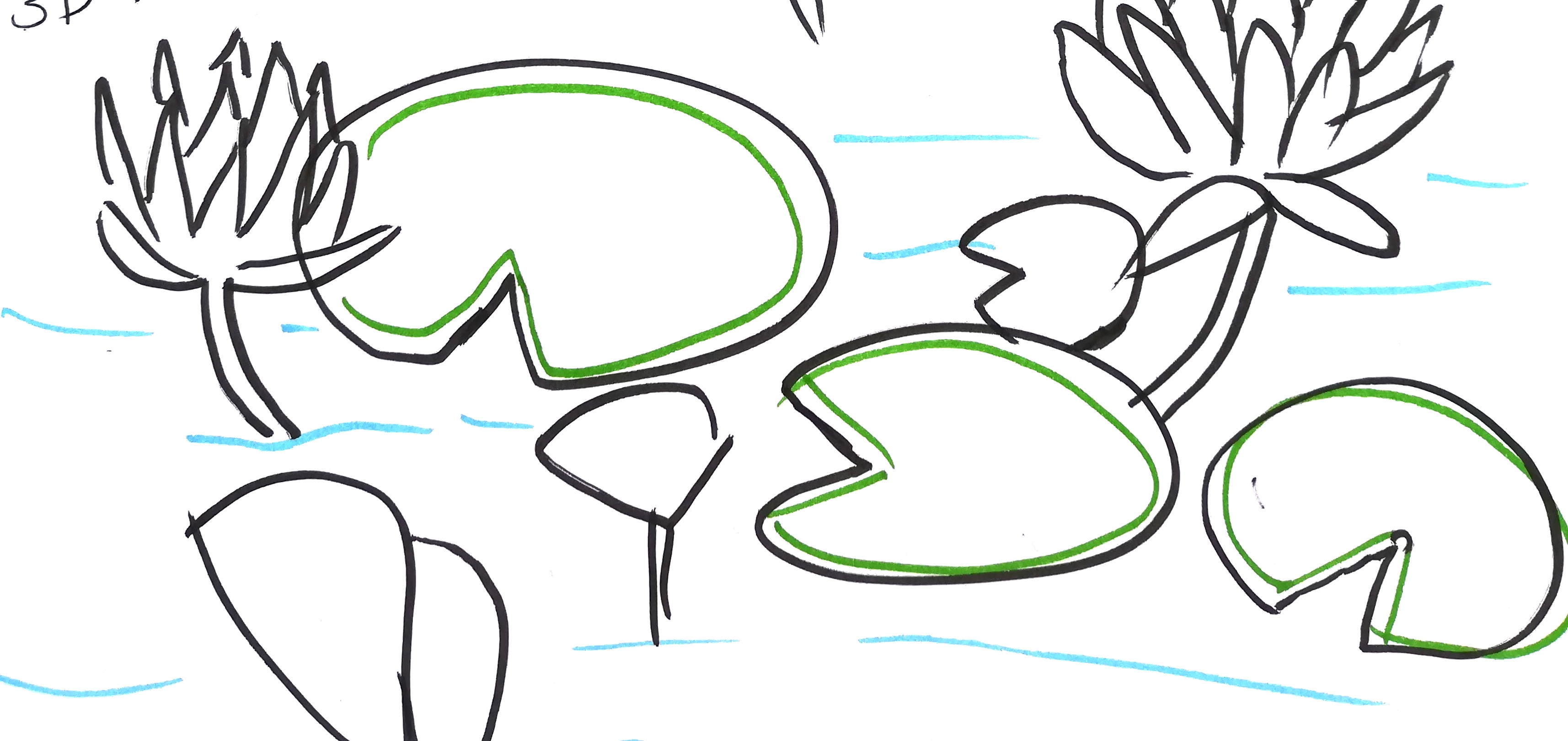 As part of the South West Creative Technology Network Automation Fellowship (link) we have been researching mental health mapping, mood monitoring and the use of automation to assist with reflection.
This research led to the development of a prototype web based app co-designed with a group of men aged 35-55 from Second Step's Hope Project (link).
The aim of the app is to help people communicate their mood through weather and notice patterns to disrupt unhealthy behaviour. Through targeted self-care questions and exercises users see the impact of caring for themselves through a developing lilypad and river environment.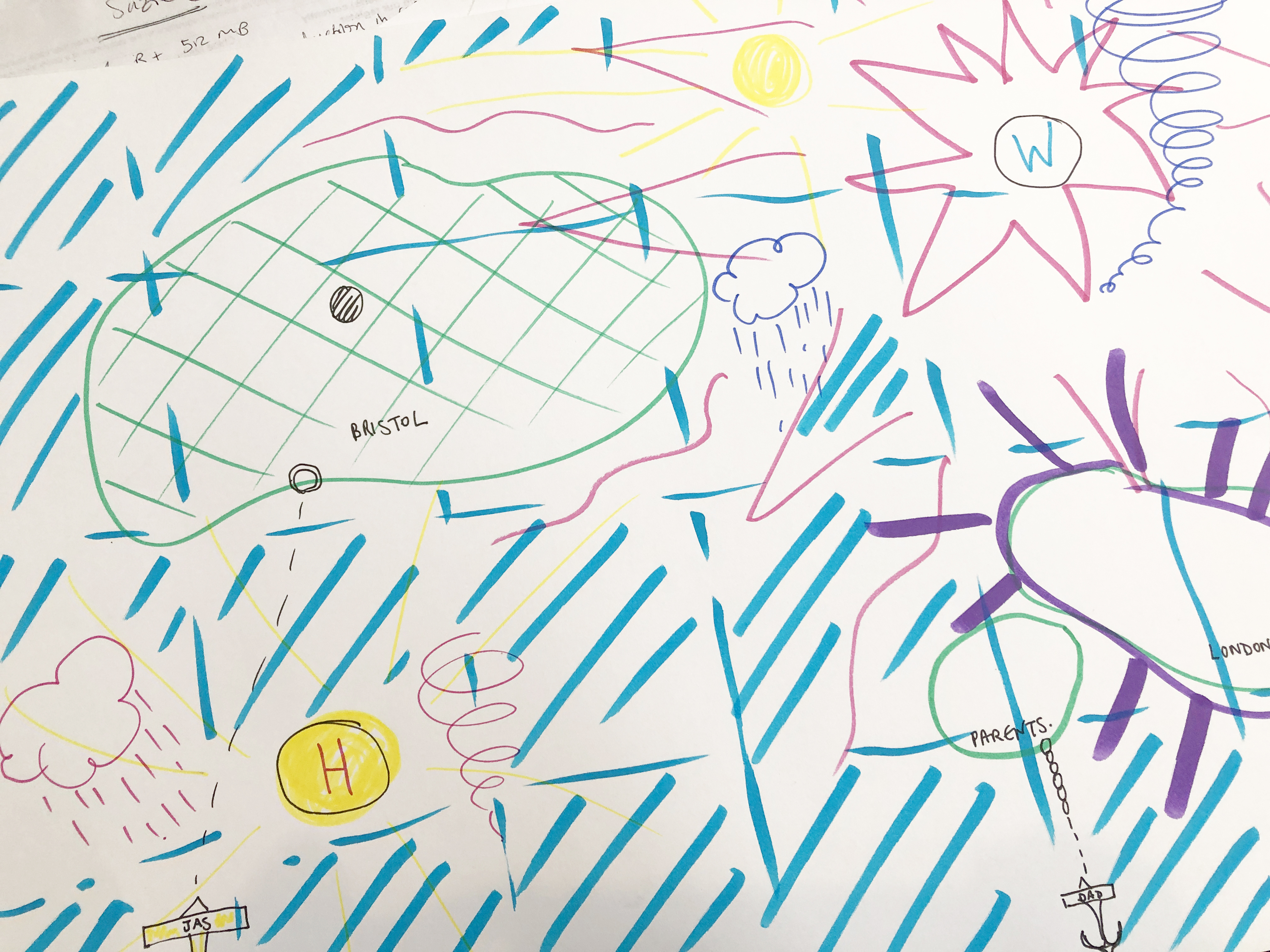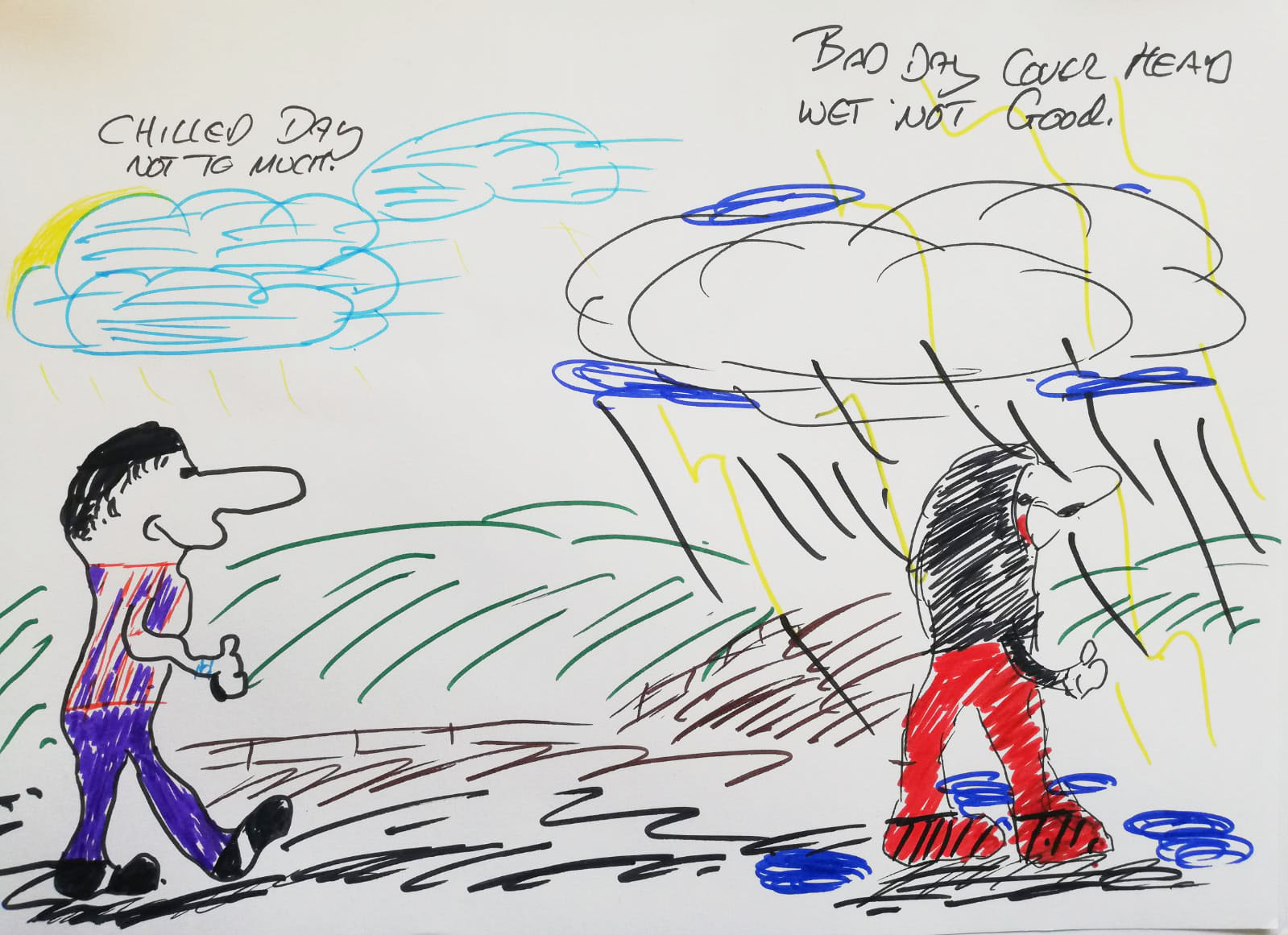 Workshops
We started with co-design workshops from February – June with a group of men to start working together, to creatively express feelings and emotions using colour, texture and materials. To explore what tools they were already using, what worked, what didn't. What they were looking for in a tool to help support them.

Paper Prototypes
We made paper prototypes to explore our initial ideas in more depth.
The first paper prototype was very free flow with simple questions: day, time and place and an open page to represent mood however people wanted. Lot's of people added text and some came up with very clear visual styles to represent mood.
The second prototype explored two metaphors we had developed, based on the men's feedback that they found it easier to care for something else rather than it being directed at them. These were an acorn growing and a leaf floating down a river. We also asked people to note down daily weather or water symbol to express mood in between more focused self care questions (eg, name 3 things you're grateful for today).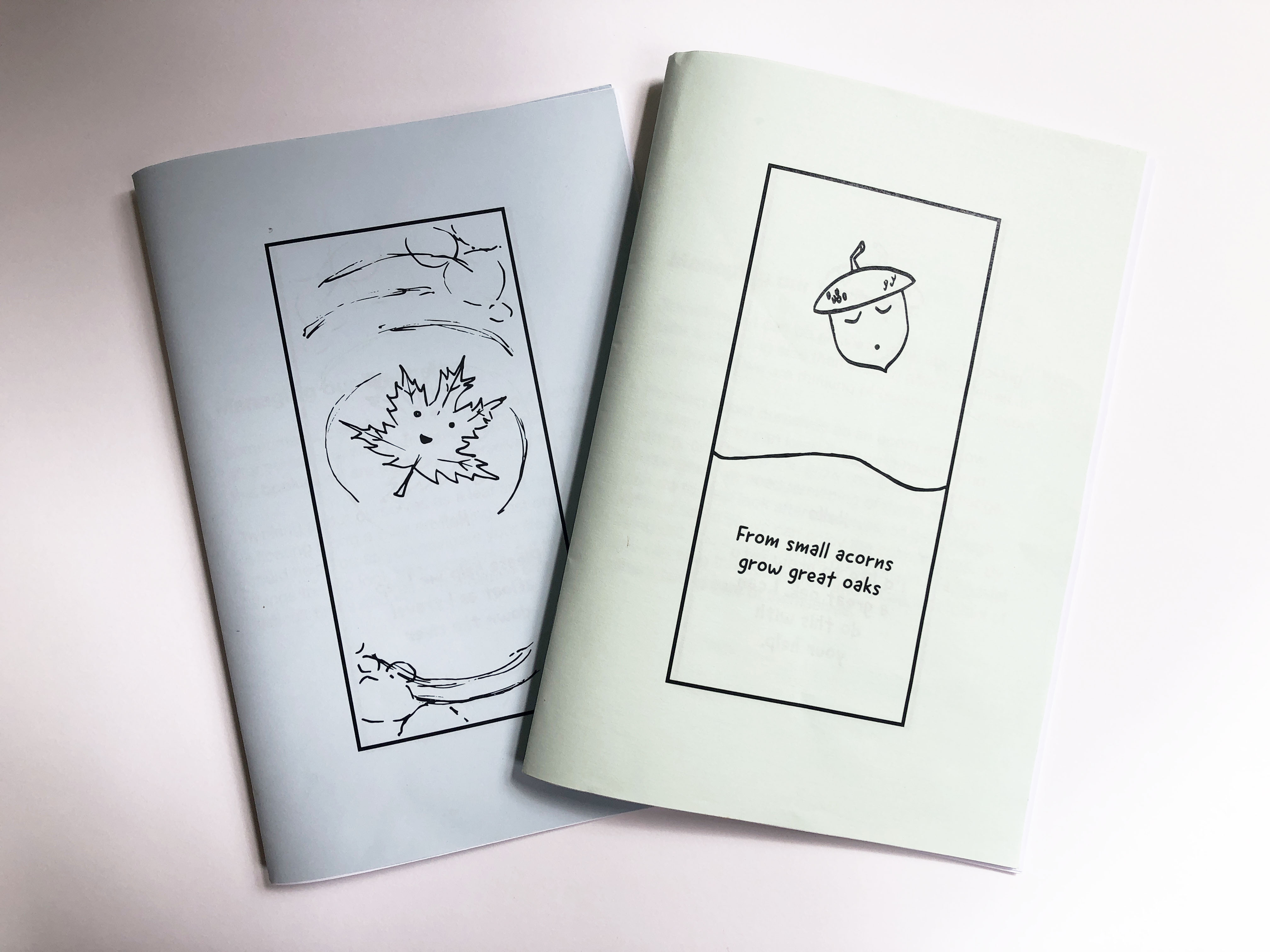 Collaborators
Aidan Moesby
Second Step
Tom Metcalfe
Ellie Foreman
Rachel Smith
Funder
South West Creative Technology Network